TAKE CONTROL Today!
Get A Free Consultation
Having suffered Mental Health issues since childhood and being five minutes from taking my own life on New Years Eve 2014 I know exactly what it's like to be in the darkest places, feeling alone and without hope. 
My sessions are unique, non-judgemental and confidential for each individual and can cover the reasons for your Mental Health issues, techniques to improve your Mental Health and signs to look out for in your own or someone else's behaviour which may signify the start of Mental Health issues. 
I am a nationally registered Mental Health First Aider and SafeTalk practitioner.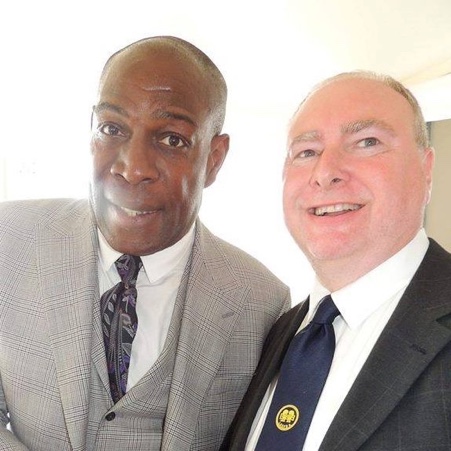 Paul Abraham and former World Heavyweight Boxing Champion Frank Bruno discussing Mental Health issues in 2018
Testimonial
""What I particularly enjoyed about the sessions with Paul was that it was a very calm and caring atmosphere. Paul's use of sharing his own life experiences and coping strategies made the sessions feel less like a one-sided therapy session and more like a friendly, supportive, non-judgemental conversation. I would highly recommend Paul at Heading Onwards if you're feeling stuck in life and it's causing you anxiety. I came away with loads of ideas to help support my self-confidence and motivation and I feel so much better."  
Short course
3 x 50 minute sessions course
Quote
"Paul, I still talk about you to all the people I've trained since you attended the Mental Health First Aid Course.  Thanks for being the AWESOME person that you are."